By May 2019, the weather had warmed up enough to work on the boat. Susanna and Izzy headed to Sweden to visit her family. I had decided I would take time to fence in the back yard. Instead I decided to start by building a gravel parking spot for the boat. I had enough problems with my previous boat having the grass get overgrown below the trailer while it sat all summer. And this boat was a lot harder to move to mow than the O'Day 22 was.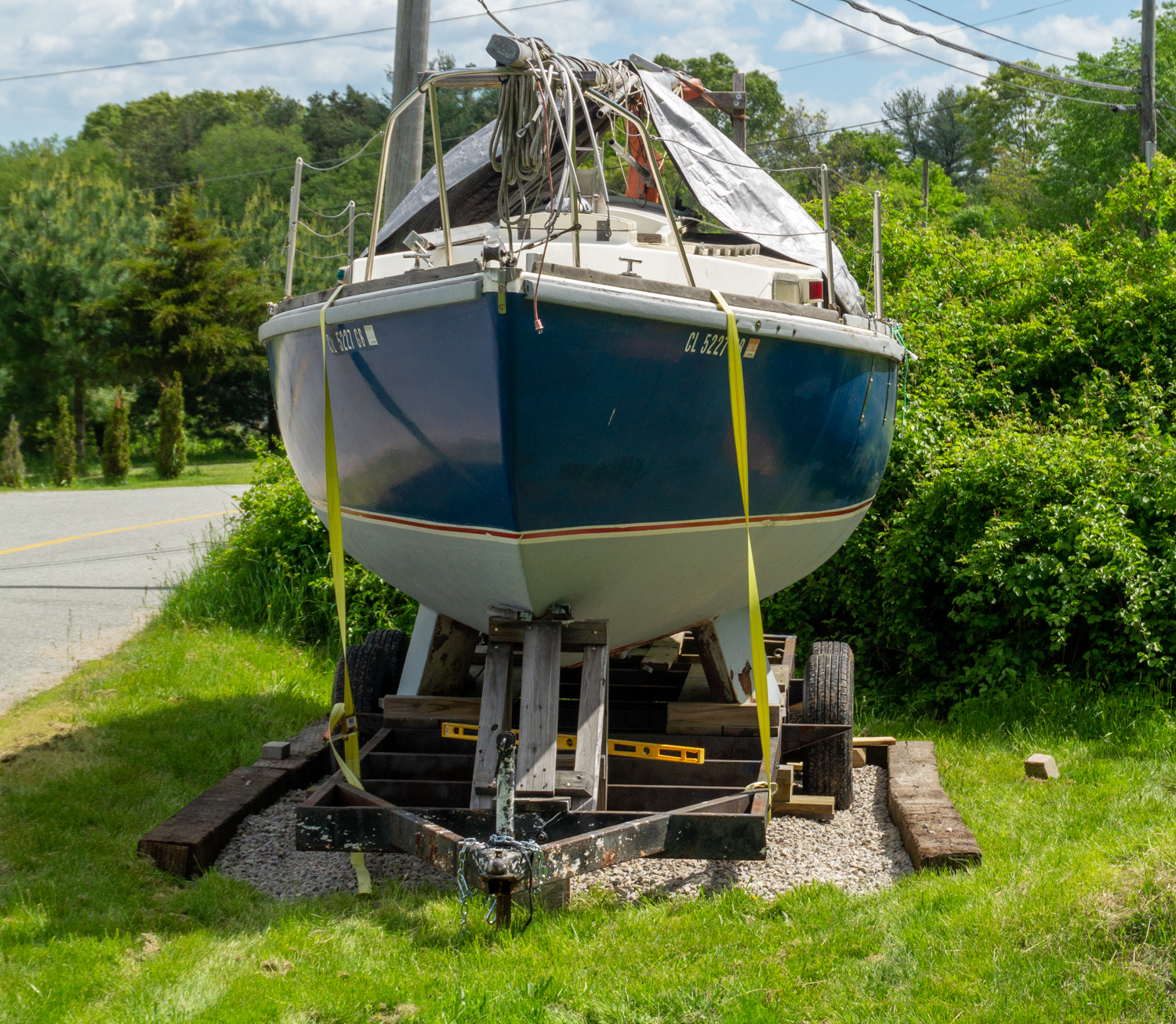 I could (and maybe should) have made the spot one railroad-tie longer, so the tongue of the trailer wouldn't be over the grass. However, that would make taking the boat out a very tight turn. Plus the gravel was heave and a lot of work, and I had a fence to go build.
One of these days I would get to working on the inside of the boat.